X Factor Staking aims to get the best return with the least risk, protecting your betting bank from inevitable losing streaks.
Where some staking plans advise you to use 1% of your betting bank on bets, the X Factor system makes sure that more of your bank is put to use without being high risk.
It was created with two main things in mind. Firstly, to defeat long losing runs that are often the stumbling block of many systems and secondly, to enable the use of higher stakes during winning runs.
The original design was for football bets at odds of around 3.00, but it works other sports including horse racing and greyhound racing at varied odds.
The staking system comes in the form of web-based software that resembles a table or spreadsheet. You can have ten sheets running at once, which is great if you have multiple strategies or tipsters that you want to use with the system.
Beneath the sheets are a few initial settings to enter and then you need to manually enter each bet one at a time. This may seem a bit of a pain, but it is necessary as you need to be able to calculate the stake for the next bet.
Stakes change frequently and it's difficult to tell exactly how it works. When we had a go at entering a few bets, whenever we thought that it was going to increase the stakes, they went down and vice versa. It's a bit of a mystery!
We are going to have a better look at X Factor Staking and enter some real results into it to see what sort of difference it makes to profit/loss.
The idea is to be able to make more of a profit than you would do with level or retrieval staking plans. That is what we will aim to find out and see whether it is a worthy addition to your betting portfolio.
---
Other Systems and Services which Passed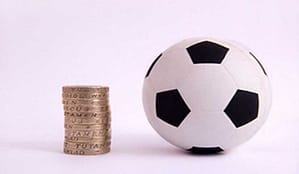 Football Bankbuilder Review: Lay Betting System
Inplay Trading Review: Football Stats Scanner
---