Footballer Tips is a tipping service that offers regular bets on popular football markets such as BTTS and Over/Under Goals.
They are one of the most profitable services on the Tipstrr network, with a total of 1,015.6 points profit using level stakes since launching in August 2020.
That works out as an average monthly profit of 27.4 points, again based on level staking of 1 point per bet.
The service bases its bets solely on value, so they are looking for discrepancies in odds rather than what they think is going to happen. This means many of the bets go against the flow and what is deemed the most likely outcome.
One thing to note is that the tipster has been known to advise his bets to be placed at Pinnacle, which is not currently available in the UK. He does use other UK bookmakers, but you would either have to skip these bets or take lower odds somewhere else.
Digging into the stats shows that the Pinnacle bets have the lowest ROI out of all of the bookmakers, with SkyBet, Betfair and PaddyPower producing the highest ROI. So based on that, there's still plenty of opportunity for UK bettors to get involved.
We will be tracking bets from this service for three months and will post an update of our results monthly.
---
Month One Update
Key Stats
| | Available Odds |
| --- | --- |
| Number of Bets | 154 |
| Total Stakes (pts) | 154.00 |
| Profit/Loss (pts) | 22.41 |
| Profit/Loss (£10 stakes) | £224.10 |
| Strike Rate | 40.3% |
| ROI | 14.6% |
| Overall Bank Growth | 22.4% |
| Bank (100pt starting) | 122.41 |
Results
| Date | Match | Bet | Total Stake | Available Odds | P/L | Bank |
| --- | --- | --- | --- | --- | --- | --- |
| 28/09/2023 | Swindon Supermarine v Merthyr Town | Both teams to score - No | 1.00 | 2.80 | 1.80 | 101.80 |
| 28/09/2023 | Peterborough Sports v Brackley Town | Both teams to score - No | 1.00 | 1.90 | 0.90 | 102.70 |
| 28/09/2023 | Al-Wasl U21 v Al-Sharjah U21 | Both teams to score - No | 1.00 | 2.75 | -1.00 | 101.70 |
| 28/09/2023 | Mjondalen 2 v Start II | Both teams to score - No | 1.00 | 4.20 | -1.00 | 100.70 |
| 29/08/2023 | Queen Of The South v Hibernian | Both teams to score - No | 1.00 | 2.60 | -1.00 | 99.70 |
| 29/08/2023 | HerTo v SAPA Helsinki | Both teams to score - No | 1.00 | 5.50 | 4.50 | 104.20 |
| 29/08/2023 | Gjelleraasen v Ullern II | Both teams to score - No | 1.00 | 2.75 | -1.00 | 103.20 |
| 30/08/2023 | Silas v BFA Vilnius | Both teams to score - No | 1.00 | 2.80 | 1.80 | 105.00 |
| 30/08/2023 | III Keruleti Tve v Bicskei Tc | Both teams to score - No | 1.00 | 2.40 | -1.00 | 104.00 |
| 31/08/2023 | BATE Borisov v FC Ballkani | Both teams to score - No | 1.00 | 2.50 | 1.50 | 105.50 |
| 31/08/2023 | Ki Klaksvik II v B71 Sandoy | Both teams to score - No | 1.00 | 4.00 | 3.00 | 108.50 |
| 01/09/2023 | MuSa v TPK Turku | Both teams to score - No | 1.00 | 2.20 | 1.20 | 109.70 |
| 01/09/2023 | Kurvin Vauhti v LJS | Both teams to score - No | 1.00 | 3.00 | 2.00 | 111.70 |
| 01/09/2023 | Oberneuland v Union Bremen | Both teams to score - No | 1.00 | 3.30 | -1.00 | 110.70 |
| 02/09/2023 | Auerbach v VfB 1921 Krieschow | Both teams to score - No | 1.00 | 3.30 | -1.00 | 109.70 |
| 02/09/2023 | Tus Rot-Weiß Koblenz v Wormatia Worms | Both teams to score - No | 1.00 | 3.10 | 2.10 | 111.80 |
| 02/09/2023 | FC Edinburgh v Falkirk | Both teams to score - No | 1.00 | 2.15 | 1.15 | 112.95 |
| 02/09/2023 | Hapoel Petach Tikva v Bnei Sakhnin | Both teams to score - No | 1.00 | 2.05 | -1.00 | 111.95 |
| 02/09/2023 | Brighton and Hove Albion v Newcastle Utd | Both teams to score - No | 1.00 | 2.87 | -1.00 | 110.95 |
| 02/09/2023 | Gosk Gabela v Sarajevo | Both teams to score - No | 1.00 | 2.05 | -1.00 | 109.95 |
| 02/09/2023 | Ceske Budejovice v Mlada Boleslav | Both teams to score - No | 1.00 | 3.30 | -1.00 | 108.95 |
| 02/09/2023 | Holbaek v Young Boys FD | Holbaek Under 0.5 | 1.00 | 2.66 | -1.00 | 107.95 |
| 02/09/2023 | SC Freital v Einheit Wernigerode | Both teams to score - No | 1.00 | 3.40 | -1.00 | 106.95 |
| 02/09/2023 | Shkendija v Shkupi | Shkupi Under 0.5 | 1.00 | 2.07 | 1.07 | 108.02 |
| 02/09/2023 | Pescara v Juventus B | Both teams to score - No | 1.00 | 2.15 | -1.00 | 107.02 |
| 02/09/2023 | FCSB v Universitatea Craiova | Both teams to score - No | 1.00 | 2.20 | 1.20 | 108.22 |
| 03/09/2023 | Liverpool v Aston Villa | Both teams to score - No | 1.00 | 2.80 | 1.80 | 110.02 |
| 03/09/2023 | Union Tornesch v Victoria Hamburg | Both teams to score - No | 1.00 | 3.75 | 2.75 | 112.77 |
| 03/09/2023 | Igdir Belediyespor v Etimesgut | Both teams to score - No | 1.00 | 2.15 | 1.15 | 113.92 |
| 02/09/2023 | Laanemaa Haapsalu v Narva Trans II | Both teams to score - No | 1.00 | 4.00 | -1.00 | 112.92 |
| 02/09/2023 | Nordstrand v Lorenskog | Both teams to score - No | 1.00 | 3.50 | 2.50 | 115.42 |
| 03/09/2023 | Anagennisi Arta v Apollon Paralimniou | Both teams to score - No | 1.00 | 2.40 | -1.00 | 114.42 |
| 04/09/2023 | Frigg v Lillestrom II | Both teams to score - No | 1.00 | 4.00 | 3.00 | 117.42 |
| 04/09/2023 | JK Tammeka Tartu II v Nomme Kalju U21 | Both teams to score - No | 1.00 | 4.00 | 3.00 | 120.42 |
| 05/09/2023 | Taastrup v FA 2000 | Both teams to score - No | 1.00 | 2.80 | 1.80 | 122.22 |
| 05/09/2023 | Gleisdorf 09 v Bad Gleichenberg | Both teams to score - No | 1.00 | 3.20 | 2.20 | 124.42 |
| 05/09/2023 | Gorslev v Ishoj IF | Both teams to score - No | 1.00 | 2.90 | -1.00 | 123.42 |
| 05/09/2023 | Dassendorf v Niendorfer TSV | Both teams to score - No | 1.00 | 3.10 | -1.00 | 122.42 |
| 05/09/2023 | Grorud 2 v Gjelleraasen | Both teams to score - No | 1.00 | 3.60 | -1.00 | 121.42 |
| 05/09/2023 | Atletico FC Cali v Boca Juniors de Cali | Both teams to score - No | 1.00 | 2.25 | 1.25 | 122.67 |
| 06/09/2023 | TPS II v Peimari Utd | Both teams to score - No | 1.00 | 3.20 | -1.00 | 121.67 |
| 07/09/2023 | Estonia v Bulgaria | Both teams to score - No | 1.00 | 1.95 | -1.00 | 120.67 |
| 07/09/2023 | TPK Turku v VG-62 | Both teams to score - No | 1.00 | 3.80 | -1.00 | 119.67 |
| 07/09/2023 | Anguilla v Saint Martin | Both teams to score - No | 1.00 | 2.50 | 1.50 | 121.17 |
| 08/09/2023 | Villingen v Holzhausen | Both teams to score - No | 1.00 | 2.87 | 1.87 | 123.04 |
| 08/09/2023 | Hibernian B v The New Saints | Both teams to score - No | 1.00 | 2.80 | 1.80 | 124.84 |
| 08/09/2023 | 1. CfR Pforzheim v VfR Mannheim | Both teams to score - No | 1.00 | 2.75 | 1.75 | 126.59 |
| 08/09/2023 | Mali v South Sudan | Both teams to score - No | 1.00 | 1.57 | 0.57 | 127.16 |
| 08/09/2023 | Saffle FF v FBK Karlstad | Clean sheet - FBK Karlstad | 1.00 | 3.20 | 2.20 | 129.36 |
| 08/09/2023 | IPS v MiPK | Both teams to score - No | 1.00 | 5.50 | -1.00 | 128.36 |
| 09/09/2023 | Njardvik v Akranes | Both teams to score - No | 1.00 | 3.60 | -1.00 | 127.36 |
| 09/09/2023 | FK Humenne v Povazska Bystrica | Both teams to score - No | 1.00 | 2.55 | -1.00 | 126.36 |
| 09/09/2023 | Tromso 2 v KFUM 2 | Both teams to score - No | 1.00 | 3.75 | -1.00 | 125.36 |
| 09/09/2023 | Oldenburger SV v VfR Neumunster | Both teams to score - No | 1.00 | 4.00 | 3.00 | 128.36 |
| 09/09/2023 | Senegal v Rwanda | Both teams to score - No | 1.00 | 1.90 | -1.00 | 127.36 |
| 10/09/2023 | Yokohama Marinos v Consadole Sapporo | Both teams to score - No | 1.00 | 3.60 | 2.60 | 129.96 |
| 10/09/2023 | Kumamoto v Fujieda MYFC | Both teams to score - No | 1.00 | 2.75 | 1.75 | 131.71 |
| 10/09/2023 | RC Deportivo Fabril v Santander B | Both teams to score - No | 1.00 | 2.00 | -1.00 | 130.71 |
| 10/09/2023 | Karlbergs BK v FC Arlanda | Both teams to score - No | 1.00 | 3.10 | 2.10 | 132.81 |
| 10/09/2023 | Nyva Buzova v Khust City | Both teams to score - No | 1.00 | 2.00 | -1.00 | 131.81 |
| 10/09/2023 | Sokol Zapy v Arsenal Ceska Lipa | Both teams to score - No | 1.00 | 2.25 | 1.25 | 133.06 |
| 10/09/2023 | Togo v Cape Verde | Both teams to score - No | 1.00 | 1.72 | -1.00 | 132.06 |
| 12/09/2023 | Haka Juniorit v Tervakosken Pato | Both teams to score - No | 1.00 | 3.30 | -1.00 | 131.06 |
| 12/09/2023 | Concordia v Suderelbe | Both teams to score - No | 1.00 | 4.50 | -1.00 | 130.06 |
| 12/09/2023 | Azerbaijan v Jordan | Both teams to score - No | 1.00 | 1.80 | -1.00 | 129.06 |
| 12/09/2023 | Bulgaria v Israel | Both teams to score - No | 1.00 | 2.00 | 1.00 | 130.06 |
| 12/09/2023 | Turkey v Italy | Both teams to score - No | 1.00 | 2.05 | 1.05 | 131.11 |
| 12/09/2023 | Albania v Romania | Both teams to score - No | 1.00 | 2.30 | -1.00 | 130.11 |
| 12/09/2023 | Union Tornesch v SV Halstenbek-Rellingen | Both teams to score - No | 1.00 | 3.30 | -1.00 | 129.11 |
| 13/09/2023 | FC Holon Yermiyahu v Hapoel Bikat Hayarden | Both teams to score - No | 1.00 | 2.25 | 1.25 | 130.36 |
| 13/09/2023 | TSV Sasel v Hamburg Eimsbutteler BC | Both teams to score - No | 1.00 | 4.00 | -1.00 | 129.36 |
| 14/09/2023 | Al-Ain v Al Bataeh | Both teams to score - No | 1.00 | 2.60 | -1.00 | 128.36 |
| 15/09/2023 | Yokohama Marinos v Tosu | Both teams to score - No | 1.00 | 2.62 | -1.00 | 127.36 |
| 15/09/2023 | Tanjong Pagar Utd v DPMM | Both teams to score - No | 1.00 | 4.20 | -1.00 | 126.36 |
| 15/09/2023 | Bali Utd v RANS Nusantara | Both teams to score - No | 1.00 | 2.40 | -1.00 | 125.36 |
| 15/09/2023 | Eimsbutteler TV v Weiche Flensburg | Both teams to score - No | 1.00 | 2.37 | 1.37 | 126.73 |
| 15/09/2023 | Oberneuland v ESC Geestemunde | Both teams to score - No | 1.00 | 4.00 | -1.00 | 125.73 |
| 15/09/2023 | Bayern Munich v Bayer Leverkusen | Both teams to score - No | 1.00 | 3.00 | -1.00 | 124.73 |
| 15/09/2023 | Wuhan Three Towns v Cangzhou Mighty Lions | Both teams to score - No | 1.00 | 2.62 | 1.62 | 126.35 |
| 15/09/2023 | Kari v Magni | Both teams to score - No | 1.00 | 4.10 | 3.10 | 129.45 |
| 16/09/2023 | Pardubice v Frydek Mistek | Both teams to score - No | 1.00 | 2.40 | 1.40 | 130.85 |
| 16/09/2023 | KTS-K Luzino v Elana Torun | Both teams to score - No | 1.00 | 2.55 | -1.00 | 129.85 |
| 16/09/2023 | Hannover II v Eintracht Norderstedt | Both teams to score - No | 1.00 | 3.70 | -1.00 | 128.85 |
| 16/09/2023 | Dynamo Schwerin v SV Eintracht 1949 | Both teams to score - No | 1.00 | 3.25 | -1.00 | 127.85 |
| 16/09/2023 | Kristianstads v IFK Berga | Both teams to score - No | 1.00 | 2.37 | 1.37 | 129.22 |
| 16/09/2023 | Mosonmagyarovari TE v Puskas Academy | Both teams to score - No | 1.00 | 2.00 | 1.00 | 130.22 |
| 16/09/2023 | Fyllingsdalen v Eiger | Both teams to score - No | 1.00 | 2.87 | -1.00 | 129.22 |
| 16/09/2023 | Loddefjord v Staal Jorpeland | Both teams to score - No | 1.00 | 3.25 | 2.25 | 131.47 |
| 16/09/2023 | Basel II v FC Paradiso | Both teams to score - No | 1.00 | 3.00 | -1.00 | 130.47 |
| 16/09/2023 | Manchester Utd v Brighton and Hove Albion | Both teams to score - No | 1.00 | 3.20 | -1.00 | 129.47 |
| 16/09/2023 | B71 Sandoy v B68 Toftir II | Both teams to score - No | 1.00 | 3.30 | -1.00 | 128.47 |
| 16/09/2023 | Dinamo Tbilisi v Torpedo Kutaisi | Torpedo Kutaisi Under 0.5 | 1.00 | 2.53 | -1.00 | 127.47 |
| 16/09/2023 | SV Elversberg v Hamburg | Both teams to score - No | 1.00 | 2.87 | -1.00 | 126.47 |
| 16/09/2023 | NSI Runavik v EB/Streymur II | Both teams to score - No | 1.00 | 1.85 | 0.85 | 127.32 |
| 17/09/2023 | TSG Neustrelitz v BSV Eintracht Mahlsdorf | Both teams to score - No | 1.00 | 3.10 | 2.10 | 129.42 |
| 17/09/2023 | Ludwigsfelder v Bischofswerdaer FV 08 | Ludwigsfelder Under 0.5 | 1.00 | 2.72 | -1.00 | 128.42 |
| 17/09/2023 | Medeama SC v Horoya | Both teams to score - No | 1.00 | 1.75 | -1.00 | 127.42 |
| 17/09/2023 | Siroki Brijeg v FK Zvijezda 09 | FK Zvijezda 09 Under 0.5 | 1.00 | 1.95 | -1.00 | 126.42 |
| 17/09/2023 | Levadia Tallinn II v Paide Linnameeskond II | Both teams to score - No | 1.00 | 4.00 | -1.00 | 125.42 |
| 17/09/2023 | Aviles Stadium Cf v UC Ceares | Both teams to score - No | 1.00 | 1.90 | -1.00 | 124.42 |
| 17/09/2023 | VMA IK v IFK Malmo | Both teams to score - No | 1.00 | 3.60 | 2.60 | 127.02 |
| 17/09/2023 | Efeler 09 v Yeni Altindag B | Both teams to score - No | 1.00 | 2.10 | -1.00 | 126.02 |
| 17/09/2023 | Bergama v Nevsehir Belediyespor | Both teams to score - No | 1.00 | 2.20 | -1.00 | 125.02 |
| 17/09/2023 | Sultanbeyli Belediyespor v Siirt Ozel | Both teams to score - No | 1.00 | 2.20 | 1.20 | 126.22 |
| 17/09/2023 | Bremer v SV Drochtersen Assel | Clean sheet - SV Drochtersen Assel | 1.00 | 3.00 | -1.00 | 125.22 |
| 18/09/2023 | Dinamo Minsk v Neman Grodno | Neman Grodno Under 0.5 | 1.00 | 2.29 | -1.00 | 124.22 |
| 18/09/2023 | Al-Ahed v Al-Nahda | Both teams to score - No | 1.00 | 2.40 | -1.00 | 123.22 |
| 18/09/2023 | Al-Quwa Al-Jawiya v Sepahan | Both teams to score - No | 1.00 | 1.95 | -1.00 | 122.22 |
| 19/09/2023 | Maziya S&RC v Bashundhara | Both teams to score - No | 1.00 | 2.25 | -1.00 | 121.22 |
| 19/09/2023 | Hamburg II v Hannover II | Both teams to score - No | 1.00 | 3.10 | -1.00 | 120.22 |
| 19/09/2023 | RKVV DEM v Sportlust '46 | Both teams to score - No | 1.00 | 2.62 | -1.00 | 119.22 |
| 20/09/2023 | Benfica v Red Bull Salzburg U19 | Both teams to score - No | 1.00 | 2.90 | -1.00 | 118.22 |
| 20/09/2023 | Leiknir v Afturelding | Both teams to score - No | 1.00 | 3.00 | -1.00 | 117.22 |
| 20/09/2023 | Vestri v Fjolnir | Both teams to score - No | 1.00 | 3.00 | 2.00 | 119.22 |
| 20/09/2023 | ADO 20 v Quick Boys | Both teams to score - No | 1.00 | 3.30 | 2.30 | 121.52 |
| 21/09/2023 | CPK v Taichung Futuro | Both teams to score - No | 1.00 | 2.50 | 1.50 | 123.02 |
| 22/09/2023 | Memmingen v Ansbach | Both teams to score - No | 1.00 | 2.80 | -1.00 | 122.02 |
| 22/09/2023 | Bayern Munich II v Illertissen | Both teams to score - No | 1.00 | 3.70 | -1.00 | 121.02 |
| 22/09/2023 | ToTe v HerTo | Both teams to score - No | 1.00 | 2.75 | -1.00 | 120.02 |
| 22/09/2023 | Borussia Monchengladbach II v Paderborn 07 II | Both teams to score - No | 1.00 | 2.80 | -1.00 | 119.02 |
| 23/09/2023 | Frydek Mistek v Zlin | Both teams to score - No | 1.00 | 3.30 | 2.30 | 121.32 |
| 23/09/2023 | KajHa v Tervarit Juniorit | Both teams to score - No | 1.00 | 2.40 | -1.00 | 120.32 |
| 23/09/2023 | Bischofswerdaer FV 08 v VfB 1921 Krieschow | Both teams to score - No | 1.00 | 3.40 | -1.00 | 119.32 |
| 23/09/2023 | Dassendorf v Altona 93 | Both teams to score - No | 1.00 | 2.80 | -1.00 | 118.32 |
| 23/09/2023 | Rostocker v Dynamo Schwerin | Both teams to score - No | 1.00 | 3.70 | 2.70 | 121.02 |
| 23/09/2023 | IK Gauthiod v Lidkopings | Clean sheet - IK Gauthiod | 1.00 | 3.25 | -1.00 | 120.02 |
| 23/09/2023 | Long Eaton v Kettering Town | Both teams to score - No | 1.00 | 2.50 | -1.00 | 119.02 |
| 23/09/2023 | Bulle v Basel II | Both teams to score - No | 1.00 | 3.30 | -1.00 | 118.02 |
| 23/09/2023 | Uerdingen v SV Straelen | Both teams to score - No | 1.00 | 2.80 | -1.00 | 117.02 |
| 23/09/2023 | Velez Mostar v Sloga Doboj | Both teams to score - No | 1.00 | 1.90 | -1.00 | 116.02 |
| 23/09/2023 | Lions Gibraltar v St Josephs | Both teams to score - No | 1.00 | 2.00 | -1.00 | 115.02 |
| 23/09/2023 | Kemi City v KePS | Both teams to score - No | 1.00 | 4.50 | 3.50 | 118.52 |
| 23/09/2023 | Stenungsunds IF v FBK Karlstad | Both teams to score - No | 1.00 | 3.00 | -1.00 | 117.52 |
| 23/09/2023 | Nassjo FF v Tolo IF | Both teams to score - No | 1.00 | 2.62 | -1.00 | 116.52 |
| 24/09/2023 | Carl Zeiss Jena v Rb Leipzig | Both teams to score - No | 1.00 | 3.00 | -1.00 | 115.52 |
| 24/09/2023 | Koln v Arminia Bielefeld | Arminia Bielefeld Under 0.5 | 1.00 | 2.15 | -1.00 | 114.52 |
| 24/09/2023 | BSV Eintracht Mahlsdorf v Makkabi | Both teams to score - No | 1.00 | 3.10 | 2.10 | 116.62 |
| 24/09/2023 | Teutonia 05 v Hannover II | Both teams to score - No | 1.00 | 3.30 | -1.00 | 115.62 |
| 24/09/2023 | Persija Jakarta v Bali Utd | Both teams to score - No | 1.00 | 2.25 | -1.00 | 114.62 |
| 24/09/2023 | Panathinaikos B v Kalamata | Both teams to score - No | 1.00 | 1.85 | -1.00 | 113.62 |
| 24/09/2023 | Fjolnir v Vestri | Both teams to score - No | 1.00 | 2.80 | -1.00 | 112.62 |
| 25/09/2023 | Donn v Start II | Both teams to score - No | 1.00 | 3.20 | -1.00 | 111.62 |
| 25/09/2023 | Berum v Brann 2 | Both teams to score - No | 1.00 | 4.50 | 3.50 | 115.12 |
| 25/09/2023 | Balestier Khalsa v Lion City Sailors | Both teams to score - No | 1.00 | 3.50 | 2.50 | 117.62 |
| 25/09/2023 | Ullern II v Frigg | Both teams to score - No | 1.00 | 3.40 | -1.00 | 116.62 |
| 25/09/2023 | East Bengal v Jamshedpur | Both teams to score - No | 1.00 | 2.55 | 1.55 | 118.17 |
| 25/09/2023 | National Bank v Pyramids | National Bank Under 0.5 | 1.00 | 2.14 | 1.14 | 119.31 |
| 25/09/2023 | Nordsjaelland v Hvidovre | Both teams to score - No | 1.00 | 1.95 | 0.95 | 120.26 |
| 27/09/2023 | Erbaaspor v Fatsa Belediyespor | Both teams to score - No | 1.00 | 2.00 | 1.00 | 121.26 |
| 27/09/2023 | NK Stupcanica v Rudar Prijedor | Both teams to score - No | 1.00 | 2.20 | -1.00 | 120.26 |
| 27/09/2023 | Radnik Bijeljina v Sloga Doboj | Both teams to score - No | 1.00 | 2.05 | 1.05 | 121.31 |
| 27/09/2023 | Zagorec v HNK Gorica | Both teams to score - No | 1.00 | 2.10 | 1.10 | 122.41 |
| 27/09/2023 | Dugo Selo v Lokomotiva | Both teams to score - No | 1.00 | 2.00 | 1.00 | 123.41 |
| 27/09/2023 | Municipal v Achuapa | Both teams to score - No | 1.00 | 2.15 | -1.00 | 122.41 |
---
Other Systems and Services which Passed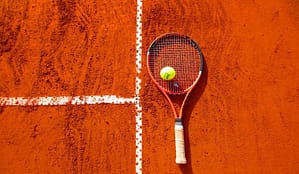 TradeShark Tennis Review: Trading Guide and Daily Advice
Bets For Today VIP Review: Betting Tips Package
L7N Longshots Review: High Odds Betting Tips
---