SVB Tips is a multi-sport tipping service that has reported consistent profits each year since it launched in 2019.
They cover a number of sports including tennis, darts, basketball and eSports, but the vast majority of bets are for the more popular football and horse racing markets.
To date they have delivered 1,439.1 points total profit with 25.7 points profit achieved on average per month.
Their reported ROI on the football and horse racing tips is impressive at 11.6% and 20.2% respectively.
Tips are usually delivered between 8.00am and 12.00pm and it is not very often that there is a day without any tips. They are accessible through the Tipstrr website after logging in, or you can set them to be delivered by email through the settings.
We will be recording bets for the next few months for this service to see how they get on and we will post a monthly update of our results at the available odds.
Reliable tipping services can be hard to come by, but given that this one has been around for quite some time, we are hoping that it is going to be a winner.
---
Month One Update
We had a really good start to our SVB Tips review, with 42.56 points profit banked at an ROI of 28.2% at the available odds.
The bets were a mixture of mostly football and horse racing and they covered a variety of markets, which kept it interesting.
As with some of the other football services on Tipstrr that we have tried, there were quite a few Both Teams to Score (No) bets, which seemed to be a market that was often overpriced by the bookmakers.
Key Stats
| | Available Odds |
| --- | --- |
| Number of Bets | 151 |
| Total Stakes (pts) | 151.00 |
| Profit/Loss (pts) | 42.56 |
| Profit/Loss (£10 stakes) | £425.60 |
| Strike Rate | 41.1% |
| ROI | 28.2% |
| Overall Bank Growth | 42.6% |
| Bank (100pt starting) | 142.56 |
Results
| Date | Fixture | Bet | Stake | Available Odds | P/L | Bank |
| --- | --- | --- | --- | --- | --- | --- |
| 16/08/2023 | SK Bela v MSK Fomat Martin | Both teams to score - No | 1.00 | 2.62 | 1.62 | 101.62 |
| 16/08/2023 | FV Dudenhofen v Pfeddersheim | Both teams to score - No | 1.00 | 2.80 | -1.00 | 100.62 |
| 16/08/2023 | Kvik Halden v Berum | Both teams to score - No | 1.00 | 3.40 | 2.40 | 103.02 |
| 16/08/2023 | Union Bremen v FC Bremerhaven | Both teams to score - No | 1.00 | 3.70 | -1.00 | 102.02 |
| 17/08/2023 | Libertad v Delfin | Libertad | 1.00 | 2.30 | -1.00 | 101.02 |
| 17/08/2023 | 18:12 Ayr | Sameem | 1.00 | 6.00 | -1.00 | 100.02 |
| 17/08/2023 | Atletico Palmaflor Vinto v Aurora | Aurora | 1.00 | 2.70 | 1.70 | 101.72 |
| 18/08/2023 | 13:50 Newbury | Arrest | 1.00 | 4.50 | 3.50 | 105.22 |
| 18/08/2023 | Anker Wismar v Dynamo Schwerin | Both teams to score - No | 1.00 | 2.80 | -1.00 | 104.22 |
| 18/08/2023 | 15:00 Epsom Downs | Granary Queen | 1.00 | 3.50 | -1.00 | 103.22 |
| 18/08/2023 | Borussia Berlin v BSV Eintracht Mahlsdorf | Both teams to score - No | 1.00 | 2.80 | -1.00 | 102.22 |
| 18/08/2023 | Werder Bremen v Bayern Munich | Werder Bremen | 1.00 | 10.50 | -1.00 | 101.22 |
| 19/08/2023 | Bolton Wanderers v Wigan Athletic | Under 1.5 | 1.00 | 4.10 | -1.00 | 100.22 |
| 19/08/2023 | 15:10 Newmarket | Expensive Queen | 1.00 | 4.50 | -1.00 | 99.22 |
| 19/08/2023 | Shenzhen v Nantong Zhiyun | Shenzhen | 1.00 | 5.25 | -1.00 | 98.22 |
| 19/08/2023 | Resources Capital v North District | Both teams to score - No | 1.00 | 3.30 | -1.00 | 97.22 |
| 19/08/2023 | 16:00 Curragh | Pearls And Rubies | 1.00 | 3.25 | -1.00 | 96.22 |
| 19/08/2023 | Werder Bremen v Wolfsburg | Both teams to score - No | 1.00 | 2.87 | 1.87 | 98.09 |
| 20/08/2023 | 16:30 Pontefract | Roaring Legend | 1.00 | 6.50 | -1.00 | 97.09 |
| 20/08/2023 | Bremer v Weiche Flensburg | Both teams to score - No | 1.00 | 2.62 | 1.62 | 98.71 |
| 20/08/2023 | Motherwell v Spartans Wfc | Both teams to score - No | 1.00 | 2.60 | 1.60 | 100.31 |
| 21/08/2023 | FK Dubocica v RFK Novi Sad | FK Dubocica | 1.00 | 2.00 | 1.00 | 101.31 |
| 21/08/2023 | Honka Akatemia v Atlantis Akatemia | Both teams to score - No | 1.00 | 3.60 | 2.60 | 103.91 |
| 21/08/2023 | Shkupi v Sileks | Under 2.5 | 1.00 | 2.40 | 1.40 | 105.31 |
| 21/08/2023 | Flora Tallinn II v Tabasalu JK | Both teams to score - No | 1.00 | 3.40 | -1.00 | 104.31 |
| 21/08/2023 | Stromsgodset 2 v Stjordals-Blink | Both teams to score - No | 1.00 | 3.30 | 2.30 | 106.61 |
| 21/08/2023 | Start II v Randesund | Both teams to score - No | 1.00 | 3.00 | 2.00 | 108.61 |
| 22/08/2023 | Stockport County v Manchester Utd | Stockport County | 1.00 | 2.15 | -1.00 | 107.61 |
| 22/08/2023 | West Bromwich Albion v Blackburn Rovers | Both teams to score - No | 1.00 | 3.30 | -1.00 | 106.61 |
| 23/08/2023 | Berlin AK 07 v Hertha Berlin II | Both teams to score - No | 1.00 | 2.50 | 1.50 | 108.11 |
| 22/08/2023 | 18:30 Worcester | Captains Pick | 1.00 | 2.62 | -1.00 | 107.11 |
| 23/08/2023 | Hertha Berlin v Union Berlin | Both teams to score - No | 1.00 | 2.87 | 1.87 | 108.98 |
| 23/08/2023 | Pogon Nowe Skalmierzyce v Pogon Szczecin II | Pogon Nowe Skalmierzyce | 1.00 | 2.37 | -1.00 | 107.98 |
| 23/08/2023 | MFk Vrbove v AS Trencin | Both teams to score - Yes | 1.00 | 3.70 | -1.00 | 106.98 |
| 23/08/2023 | TSV Alemannia Aachen v Koln | Both teams to score - No | 1.00 | 2.20 | 1.20 | 108.18 |
| 23/08/2023 | 17:05 Bath | Lhebayeb | 1.00 | 5.00 | 3.20 | 111.38 |
| 24/08/2023 | 20:10 Killarney | Pied Piper | 1.00 | 3.12 | -1.00 | 110.38 |
| 24/08/2023 | 19:20 Fontwell | Hardy Boy | 1.00 | 3.75 | -1.00 | 109.38 |
| 24/08/2023 | Alianza Universidad v Deportivo Coopsol | HT: Home / FT: Home | 1.00 | 2.20 | 1.20 | 110.58 |
| 26/08/2023 | Stirling Albion v Kelty Hearts | Kelty Hearts | 1.00 | 4.33 | -1.00 | 109.58 |
| 25/08/2023 | Victoria Hamburg v Concordia | Both teams to score - No | 1.00 | 4.20 | -1.00 | 108.58 |
| 25/08/2023 | Mirassol v EC Sao Bernardo | Both teams to score - No | 1.00 | 2.87 | 1.87 | 110.45 |
| 25/08/2023 | Volkermarkt v St Jakob Rosental | Volkermarkt | 1.00 | 2.90 | 1.90 | 112.35 |
| 25/08/2023 | Victoria Hamburg v Concordia | Both teams to score - No | 1.00 | 4.20 | -1.00 | 111.35 |
| 25/08/2023 | Mirassol v EC Sao Bernardo | Both teams to score - No | 1.00 | 2.87 | 1.87 | 113.22 |
| 25/08/2023 | Volkermarkt v St Jakob Rosental | Volkermarkt | 1.00 | 2.90 | 1.90 | 115.12 |
| 30/08/2023 | New England Revolution v New York Red Bulls | New York Red Bulls | 1.00 | 4.75 | -1.00 | 114.12 |
| 25/08/2023 | Leeds Utd v West Ham Utd | Both teams to score - No | 1.00 | 3.60 | -1.00 | 113.12 |
| 25/08/2023 | Middlesbrough v Wolverhampton Wanderers | Both teams to score - No | 1.00 | 3.60 | -1.00 | 112.12 |
| 26/08/2023 | Slovan Velvary v Arsenal Ceska Lipa | Both teams to score - No | 1.00 | 2.75 | 1.75 | 113.87 |
| 26/08/2023 | FC Tallinn v Paide Linnameeskond II | Both teams to score - No | 1.00 | 4.20 | -1.00 | 112.87 |
| 26/08/2023 | Stenhousemuir v Dumbarton | Under 2.5 | 1.00 | 2.10 | -1.00 | 111.87 |
| 26/08/2023 | Viggbyholms IK FF v IK Franke | Both teams to score - No | 1.00 | 3.00 | 2.00 | 113.87 |
| 26/08/2023 | Jubilo Iwata v Jef Utd Chiba | Jef Utd Chiba | 1.00 | 3.75 | 2.75 | 116.62 |
| 26/08/2023 | 16:05 Curragh | Ocean Conquest | 1.00 | 3.75 | -1.00 | 115.62 |
| 27/08/2023 | Sandhausen v Augsburg | Both teams to score - No | 1.00 | 2.75 | -1.00 | 114.62 |
| 27/08/2023 | Tabasalu JK v Levadia Tallinn II | Both teams to score - No | 1.00 | 3.70 | 2.70 | 117.32 |
| 27/08/2023 | 15:35 Goodwood | Sovereign Spirit | 1.00 | 4.33 | -1.00 | 116.32 |
| 27/08/2023 | 17:20 Goodwood | Nonsuch Lad | 1.00 | 4.50 | -1.00 | 115.32 |
| 27/08/2023 | 16:35 Beverley | Pearl Eye | 1.00 | 4.50 | 3.50 | 118.82 |
| 27/08/2023 | FC Seoul v Ulsan Hyundai Horangi | Ulsan Hyundai Horangi | 1.00 | 2.60 | -1.00 | 117.82 |
| 28/08/2023 | 14:20 Cartmel | Sean Og | 1.00 | 8.50 | -1.00 | 116.82 |
| 28/08/2023 | Stabaek II v Skedsmo | Both teams to score - No | 1.00 | 3.00 | -1.00 | 115.82 |
| 30/08/2023 | Unirea Dej v CSA Steaua Bucharest | CSA Steaua Bucharest | 1.00 | 2.10 | 1.10 | 116.92 |
| 29/08/2023 | Ascoli v Feralpisalo | Feralpisalo | 1.00 | 4.20 | -1.00 | 115.92 |
| 29/08/2023 | 14:50 Ripon | South Shore | 1.00 | 4.20 | -1.00 | 114.92 |
| 31/08/2023 | ACS Dumbravita v UTA Arad | UTA Arad | 1.00 | 1.75 | 0.75 | 115.67 |
| 29/08/2023 | Team GO v SK Gaming Prime | Team GO | 1.00 | 2.50 | 1.50 | 117.17 |
| 30/08/2023 | SV Oberachern v 1. CfR Pforzheim | Both teams to score - No | 1.00 | 3.30 | -1.00 | 116.17 |
| 30/08/2023 | Offenburger v Holzhausen | Both teams to score - No | 1.00 | 3.00 | -1.00 | 115.17 |
| 30/08/2023 | Albirex Niigata v Kawasaki Frontale | Kawasaki Frontale | 1.00 | 2.00 | -1.00 | 114.17 |
| 30/08/2023 | Dalian Pro v Tianjin Jinmen Tigers | Dalian Pro | 1.00 | 5.00 | 4.00 | 118.17 |
| 01/09/2023 | FC Eilenburg v Hertha Berlin II | Both teams to score - No | 1.00 | 2.75 | -1.00 | 117.17 |
| 31/08/2023 | Aston Villa v Hibernian | Over 3.5 | 1.00 | 2.10 | -1.00 | 116.17 |
| 01/09/2023 | Harksheide v Dassendorf | Both teams to score - No | 1.00 | 2.75 | -1.00 | 115.17 |
| 31/08/2023 | Twente v Fenerbahce | Under 2.5 | 1.00 | 2.55 | 1.55 | 116.72 |
| 31/08/2023 | Hapoel Petach Tikva v Bnot Netanya (W) | Both teams to score - No | 1.00 | 1.72 | 0.72 | 117.44 |
| 01/09/2023 | Kmsk Deinze U21 v Lierse | Both teams to score - No | 1.00 | 3.30 | -1.00 | 116.44 |
| 01/09/2023 | 15:50 Thirsk | Gweedore | 1.00 | 5.00 | -1.00 | 115.44 |
| 01/09/2023 | Zilina U19 v Slovan Bratislava U19 | Zilina U19 | 1.00 | 2.55 | -1.00 | 114.44 |
| 01/09/2023 | 16:20 Thirsk | Abravaggio | 1.00 | 5.00 | -1.00 | 113.44 |
| 01/09/2023 | Dominican Republic v Puerto Rico | Dominican Republic | 1.00 | 5.25 | -1.00 | 112.44 |
| 01/09/2023 | Molenbeek v Waasland Beveren | Both teams to score - No | 1.00 | 2.87 | -1.00 | 111.44 |
| 02/09/2023 | 18:45 Chelmsford | Call Glory | 1.00 | 6.00 | 2.50 | 113.94 |
| 02/09/2023 | 17:27 Newton Abbot | Getaway Tom | 1.00 | 5.00 | -1.00 | 112.94 |
| 02/09/2023 | 19:30 Wolverhampton | Tallulah Myla | 1.00 | 3.50 | 2.50 | 115.44 |
| 02/09/2023 | Newcastle Utd v Manchester City | Both teams to score - No | 1.00 | 3.80 | 2.80 | 118.24 |
| 02/09/2023 | Al Fateh v Al Ahli | Over 3.5 | 1.00 | 2.62 | 1.62 | 119.86 |
| 03/09/2023 | 16:20 Tipperary | Dun Na Sead | 1.00 | 5.00 | -1.00 | 118.86 |
| 03/09/2023 | 14:10 Worcester | Polish | 1.00 | 4.50 | -1.00 | 117.86 |
| 03/09/2023 | 14:45 Worcester | Justshortofabubble | 1.00 | 5.00 | -1.00 | 116.86 |
| 03/09/2023 | Brescia v Cosenza | Draw | 1.00 | 3.40 | -1.00 | 115.86 |
| 03/09/2023 | Rionegro v Millonarios | Draw | 1.00 | 3.20 | -1.00 | 114.86 |
| 04/09/2023 | Queens Park Rangers U21 v Fleetwood Town | Both teams to score - No | 1.00 | 4.80 | 3.80 | 118.66 |
| 04/09/2023 | 19:00 Windsor | Mrembo | 1.00 | 4.00 | 3.00 | 121.66 |
| 04/09/2023 | Swansea City v Hull City | Both teams to score - No | 1.00 | 3.80 | 2.80 | 124.46 |
| 04/09/2023 | 15:55 Chepstow | Solray | 1.00 | 4.50 | -1.00 | 123.46 |
| 10/09/2023 | Montenegro v Bulgaria | Montenegro | 1.00 | 2.05 | 1.05 | 124.51 |
| 05/09/2023 | 17:45 Hamilton | Indication Call | 1.00 | 4.50 | -1.00 | 123.51 |
| 05/09/2023 | 16:40 Hamilton | Curious Rover | 1.00 | 3.25 | -1.00 | 122.51 |
| 05/09/2023 | AFC Bournemouth v Sheffield Wednesday | Both teams to score - No | 1.00 | 3.60 | -1.00 | 121.51 |
| 10/09/2023 | Faroe Islands v Moldova | Faroe Islands | 1.00 | 3.00 | -1.00 | 120.51 |
| 05/09/2023 | 19:45 Hamilton | Giselles Izzy | 1.00 | 3.00 | 2.00 | 122.51 |
| 06/09/2023 | Simmeringer v Donaustauf | Over 3.5 | 1.00 | 2.40 | 1.40 | 123.91 |
| 06/09/2023 | SV Auersmacher v SV Morlautern | Both teams to score - No | 1.00 | 3.10 | -1.00 | 122.91 |
| 06/09/2023 | FC Tokyo v Fukuoka | FC Tokyo | 1.00 | 2.47 | 1.47 | 124.38 |
| 06/09/2023 | FC Minsk (W) v Valerenga | HT: Valerenga / FT: Valerenga | 1.00 | 2.40 | 1.40 | 125.78 |
| 06/09/2023 | Valur v Fogmet Genclikspor (W) | Both teams to score - No | 1.00 | 2.55 | -1.00 | 124.78 |
| 08/09/2023 | 1. CfR Pforzheim v VfR Mannheim | Both teams to score - No | 1.00 | 3.20 | 2.20 | 126.98 |
| 08/09/2023 | Hapoel Migdal Haemek v Ironi Nesher | Ironi Nesher | 1.00 | 3.40 | -1.00 | 125.98 |
| 07/09/2023 | 16:45 Salisbury | Just Bring It | 1.00 | 3.75 | 2.48 | 128.46 |
| 07/09/2023 | 15:00 Haydock | Be Here Now | 1.00 | 3.75 | -1.00 | 127.46 |
| 07/09/2023 | 13:45 Southwell | Mystic Man | 1.00 | 3.50 | 2.50 | 129.96 |
| 07/09/2023 | 16:55 Southwell | Broomfields Cave | 1.00 | 5.00 | -1.00 | 128.96 |
| 08/09/2023 | St. Pauli (W) v Hamburger SV (W) | Both teams to score - No | 1.00 | 2.25 | -1.00 | 127.96 |
| 08/09/2023 | 15:20 Newcastle | Sidneys Son | 1.00 | 5.00 | -1.00 | 126.96 |
| 08/09/2023 | MS Kiryat Yam v Maccabi Ahi Nazareth | MS Kiryat Yam | 1.00 | 2.30 | -1.00 | 125.96 |
| 10/09/2023 | Lithuania v Serbia | Over 3.5 | 1.00 | 2.55 | 1.55 | 127.51 |
| 09/09/2023 | BIIK Kazygurt (W) v Cliftonville (W) | Both teams to score - No | 1.00 | 3.20 | -1.00 | 126.51 |
| 09/09/2023 | FC Carl Zeiss Jena (w) v FC Nurnberg (W) | Both teams to score - No | 1.00 | 3.30 | 2.30 | 128.81 |
| 09/09/2023 | 16:45 Haydock | Remaadd | 1.00 | 4.50 | -1.00 | 127.81 |
| 09/09/2023 | Andorra v Belarus | Over 2.5 | 1.00 | 3.40 | -1.00 | 126.81 |
| 09/09/2023 | 19:00 Wolverhampton | American Tale | 1.00 | 3.75 | -1.00 | 125.81 |
| 10/09/2023 | Sandvikens v Skedsmo | Both teams to score - No | 1.00 | 3.00 | 2.00 | 127.81 |
| 10/09/2023 | Sokol Zapy v Arsenal Ceska Lipa | Both teams to score - No | 1.00 | 2.40 | 1.40 | 129.21 |
| 10/09/2023 | Stade Rennais U19 v SA Merignacais U19 | Both teams to score - No | 1.00 | 2.75 | -1.00 | 128.21 |
| 10/09/2023 | US Colomiers U19 v Marseille U19 | Both teams to score - No | 1.00 | 2.55 | -1.00 | 127.21 |
| 10/09/2023 | 15:03 Fontwell | Organdi | 1.00 | 4.00 | 3.00 | 130.21 |
| 11/09/2023 | 16:47 Perth | Wasdell Dundalk | 1.00 | 4.00 | 3.00 | 133.21 |
| 11/09/2023 | Entropiq v Sprout | Entropiq | 1.00 | 3.20 | -1.00 | 132.21 |
| 11/09/2023 | 17:00 Newton Abbot | Saddlers Quest | 1.00 | 2.50 | 1.50 | 133.71 |
| 12/09/2023 | Wigan Athletic v Colchester Utd | Both teams to score - No | 1.00 | 3.30 | 2.30 | 136.01 |
| 12/09/2023 | 18:35 Kelso | Jem In Em | 1.00 | 4.00 | -1.00 | 135.01 |
| 12/09/2023 | Coventry City v Swansea City | Both teams to score - No | 1.00 | 4.00 | -1.00 | 134.01 |
| 12/09/2023 | Peterborough Utd U21 v Bristol City | Both teams to score - No | 1.00 | 4.00 | -1.00 | 133.01 |
| 13/09/2023 | 20:00 Kempton | Cracksking | 1.00 | 4.33 | -1.00 | 132.01 |
| 13/09/2023 | Hodonin v Banik Ostrava | Both teams to score - No | 1.00 | 2.75 | 1.75 | 133.76 |
| 13/09/2023 | 13:40 Bath | Galactic Glow | 1.00 | 3.00 | -1.00 | 132.76 |
| 14/09/2023 | Internacional v Sao Paulo | Draw | 1.00 | 3.40 | -1.00 | 131.76 |
| 13/09/2023 | Cuniburo v Chacaritas | Over 2.5 | 1.00 | 2.00 | -1.00 | 130.76 |
| 14/09/2023 | 14:05 Ffos Las | The Cruising Lord | 1.00 | 4.50 | -1.00 | 129.76 |
| 14/09/2023 | 15:25 Epsom Downs | Fulfilled | 1.00 | 4.33 | -1.00 | 128.76 |
| 14/09/2023 | Santa Clara U23 v Estrela U23 | Draw | 1.00 | 4.75 | -1.00 | 127.76 |
| 14/09/2023 | Al-Ain v Al Bataeh | Both teams to score - No | 1.00 | 2.87 | -1.00 | 126.76 |
| 14/09/2023 | 17:30 Chelmsford | Scoops Ahoy | 1.00 | 5.00 | 4.00 | 130.76 |
| 15/09/2023 | Kari v Magni | Both teams to score - No | 1.00 | 4.80 | 3.80 | 134.56 |
| 15/09/2023 | 15:00 Doncaster | Trueshan | 1.00 | 4.50 | 3.50 | 138.06 |
| 15/09/2023 | Eintracht Frankfurt II v Stuttgart Kickers | Both teams to score - No | 1.00 | 2.80 | 1.80 | 139.86 |
| 15/09/2023 | Brentford v Fulham | Fulham | 1.00 | 2.60 | 1.60 | 141.46 |
| 15/09/2023 | Beltinci v NK Nafta | Under 1.5 | 1.00 | 4.80 | -1.00 | 140.46 |
| 15/09/2023 | Lindome v Varbergs | Both teams to score - No | 1.00 | 3.10 | 2.10 | 142.56 |
---
Other Systems and Services which Passed
The Judge Review: Profitable Greyhound Betting Tipster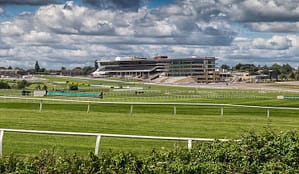 Cotswold Racing Review: Profitable BSP Horse Racing Tips
---