JPW Racing Tipster is a long-established horse racing tips service that has full results going back to 2015.
The service focuses on quality racing rather than lower grades, so they mainly provide tips for racing at the weekend and festivals throughout the year.
There are a number of tips packages available, including National Hunt, Festival Only, Saturday Only and Weekend Only. There is the option to combine packages to suit what races or days you want to bet on.
The results are broken down into different groups and although they go back to 2015, the at a glance figures just show the profit/loss figures from 2020-2022. You can still view each year individually before that if you want to see more historical results.
During the past three years, the festivals and weekend tips have produced 251.7 points profit at an ROI of 12.6%. That works out at £2,517 profit to £10 stakes and an average monthly profit of £76.
Going by the at a glance figures, the weekend bets actually performed better alone with 281.6 points profit at an ROI of 22.7%.
JPW has built up quite a large following, with some saying they are one of the best out there. We will be recording bets from the service for ourselves to find out if they really are up to the mark.
We will track all tips that we receive regardless of what package they are from, so that we can see how the service performs overall. Our results will be recorded at the available odds and Betfair SP, alongside the advised odds.
---
Month One Update
Our JPW Racing Tipster review got off to a poor start with 12.63 points lost at the available odds. That worked out as 12.6% decrease to our starting bank of 100 points.
There had been quite a few places, narrowly missing the win at double figure odds, so we hoped to see the tipster's luck turn around in the next month of our review.
Key Stats
| | Advised Odds | Available Odds | BSP (before comm.) |
| --- | --- | --- | --- |
| Number of Bets | 46 | 46 | 46 |
| Total Stakes (pts) | 50.5 | 50.5 | 50.5 |
| Profit/Loss (pts) | -12.37 | -12.63 | -10.37 |
| Profit/Loss (£10 stakes) | (£123.70) | (£126.30) | (£103.70) |
| Strike Rate | 30.4% | 30.4% | 30.4% |
| ROI | -24.5% | -25.0% | -20.5% |
| Overall Bank Growth | -12.4% | -12.6% | -10.4% |
| Bank (100pt starting) | 87.63 | 87.37 | 89.63 |
Results
| Date | Race | Bet | Total Stake | EW? | Available Odds | P/L | Bank |
| --- | --- | --- | --- | --- | --- | --- | --- |
| 09/12/2022 | 12:40 Cheltenham | MASTER CHEWY | 1.25 | No | 2.50 | -1.25 | 98.75 |
| 09/12/2022 | 2:25 Cheltenham | CAPTAIN CATTISTOCK | 1.00 | No | 6.00 | -1.00 | 97.75 |
| 09/12/2022 | 2:25 Cheltenham | SPIRITOFTHEGAMES | 1.00 | Yes | 10.00 | 0.40 | 98.15 |
| 09/12/2022 | 3:00 Cheltenham | ROUGE VIF | 1.00 | Yes | 26.00 | -1.00 | 97.15 |
| 11/12/2022 | 12:45 Cork | ARCTIC BRESIL | 1.00 | No | 3.50 | 2.50 | 99.65 |
| 18/12/2022 | 12:44 Thurles | RAMILLIES | 1.25 | No | 2.88 | 2.35 | 102.00 |
| 20/12/2022 | 1:00 Naas | DEEPLY SUPERFICIAL | 1.00 | Yes | 7.50 | -1.00 | 101.00 |
| 21/12/2022 | 1:15 Hereford | EMIR SACREE | 1.00 | No | 4.33 | -1.00 | 100.00 |
| 22/12/2022 | 1:40 Ffos Las | COMPLETE UNKNOWN | 1.00 | No | 3.50 | 2.50 | 102.50 |
| 26/12/2022 | 12:10 Kempton | RUBAUD | 1.00 | No | 4.00 | -1.00 | 101.50 |
| 26/12/2022 | 12:45 Kempton | CHAMP | 1.50 | No | 1.50 | -1.50 | 100.00 |
| 26/12/2022 | 1:20 Kempton | THYME HILL | 1.00 | No | 7.00 | 6.00 | 106.00 |
| 26/12/2022 | 1:35 Wetherby | ZANZA | 1.00 | Yes | 13.00 | -1.00 | 105.00 |
| 26/12/2022 | 2:30 Kempton | ENVOI ALLEN | 1.50 | Yes | 7.50 | -1.50 | 103.50 |
| 26/12/2022 | 3:13 Wincanton | BARBADOS BUCKS | 1.00 | No | 5.50 | -1.00 | 102.50 |
| 27/12/2022 | 1:05 Chepstow | GOLDEN WHISKY | 1.00 | Yes | 12.00 | 0.60 | 103.10 |
| 27/12/2022 | 1:20 Kempton | LAC DE CONSTANCE | 1.25 | No | 2.75 | -1.25 | 101.85 |
| 27/12/2022 | 2:50 Chepstow | THE BIG BREAKAWAY | 1.50 | Yes | 11.00 | 0.75 | 102.60 |
| 27/12/2022 | 3:00 Leopardstown | AIN'T THAT A SHAME | 1.00 | Yes | 8.00 | 0.20 | 102.80 |
| 27/12/2022 | 3:09 Kempton | FIVE STAR GETAWAY | 1.00 | Yes | 8.00 | -1.00 | 101.80 |
| 27/12/2022 | 3:25 Chepstow | OSCAR ELITE | 2.00 | Yes | 8.00 | -2.00 | 99.80 |
| 28/12/2022 | 1:10 Leopardstown | ERIC BLOODAXE | 1.50 | Yes | 7.50 | 0.23 | 100.03 |
| 28/12/2022 | 1:45 Leopardstown | BOB OLINGER | 1.00 | No | 4.50 | -1.00 | 99.03 |
| 28/12/2022 | 1:45 Leopardstown | SIRE DU BERLAIS | 0.75 | Yes | 23.00 | -0.75 | 98.28 |
| 28/12/2022 | 2:20 Leopardstown | GALVIN | 1.00 | No | 5.00 | -1.00 | 97.28 |
| 29/12/2022 | 12:35 Leopardstown | SEARCH FOR GLORY | 1.00 | No | 5.00 | -1.00 | 96.28 |
| 29/12/2022 | 12:45 Doncaster | DATSALRIGHTGINO | 1.00 | No | 6.00 | -1.00 | 95.28 |
| 29/12/2022 | 2:20 Leopardstown | VAUBAN | 1.00 | No | 6.00 | -1.00 | 94.28 |
| 30/12/2022 | 2:30 Haydock | FINE CASTING | 1.00 | No | 3.75 | 2.75 | 97.03 |
| 30/12/2022 | 3:00 Haydock | GOOD BOY BOBBY | 1.00 | Yes | 8.00 | -1.00 | 96.03 |
| 31/12/2022 | 1:15 Newbury | ONLY MONEY | 1.00 | No | 6.00 | -1.00 | 95.03 |
| 31/12/2022 | 1:50 Newbury | NINA THE TERRIER | 1.00 | Yes | 11.00 | -1.00 | 94.03 |
| 31/12/2022 | 2:25 Newbury | KILLER KANE | 1.00 | Yes | 13.00 | 0.70 | 94.73 |
| 31/12/2022 | 3:35 Newbury | NOTHIN TO ASK | 1.50 | Yes | 8.00 | -1.50 | 93.23 |
| 01/01/2023 | 12:45 Cheltenham | SECRET REPRIEVE | 1.00 | Yes | 6.50 | 0.05 | 93.28 |
| 01/01/2023 | 12:45 Cheltenham | SPIRITOFTHEGAMES | 1.00 | Yes | 8.00 | -1.00 | 92.28 |
| 01/01/2023 | 1:55 Cheltenham | IL RIDDOTO | 1.00 | Yes | 7.50 | 0.15 | 92.43 |
| 01/01/2023 | 1:55 Cheltenham | HAPPYGOLUCKY | 1.00 | Yes | 10.00 | -1.00 | 91.43 |
| 01/01/2023 | 2:30 Cheltenham | I LIKE TO MOVE IT | 1.00 | No | 4.50 | -1.00 | 90.43 |
| 01/01/2023 | 3:05 Cheltenham | CALL ME LORD | 1.50 | Yes | 9.00 | -1.50 | 88.93 |
| 06/01/2023 | 3:30 Ludlow | HURRICANE HARVEY | 1.00 | Yes | 6.50 | 3.44 | 92.37 |
| 07/01/2023 | 1:30 Wincanton | KILTEALY BRIGGS | 1.00 | Yes | 6.50 | -1.00 | 91.37 |
| 07/01/2023 | 2:25 Sandown | ARCTIC BRESIL | 1.00 | No | 4.50 | -1.00 | 90.37 |
| 07/01/2023 | 3:00 Sandown | ELEGANT ESCAPE | 1.00 | Yes | 23.00 | -1.00 | 89.37 |
| 08/01/2023 | 2:10 Chepstow | FIRST LORD DE CUET | 1.00 | No | 4.50 | -1.00 | 88.37 |
| 08/01/2023 | 2:20 Naas | INOTHEWAYURTHINKIN | 1.00 | Yes | 7.50 | -1.00 | 87.37 |
---
Other Systems and Services which Passed
Geegeez Gold Review: Racecard and Horse Racing Form Tools
The Judge Review: Profitable Greyhound Betting Tipster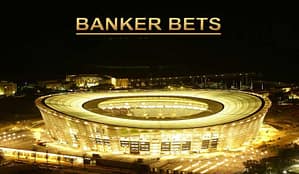 Banker Bets Value Picks Review: Football Betting Tips
---