Loophole Trader is a horse racing system that combines betting and trading, giving you the best of both worlds.
It is a very low risk method and once you have mastered the strategy, it's possible to make steady profits without any kind of dangerous staking or trading.
The system comes as a course that is split into modules, so you can work through it bit by bit. There are videos examples to get used to how the strategy works and there is a solution for every scenario that could happen with a trade.
The creator of the system is Al Gibbs and he used it himself with a small amount of bookmakers. After 400 trades, his strike rate was an impressive 89%. The biggest loss he had from a trade was £20 and the biggest win £125.
In total he had racked up more than £3,000 profit using this simple concept.
You can get started with the system with a small bank, but Al says that with £500 you could make a significant profit.
As a previous matched bettor, he had still been able to use the strategy with some of his old bookmaker accounts, however, he says that the more accounts you have access to, the more profit you can make.
An interesting sideline to the main Loophole Trader system is the Betfair Only version and In-Play Maestro system. These systems don't need access to any bookmakers, just a betting exchange, preferably Betfair for liquidity reasons.
During our review we went through the course and paper traded some races. We found the potential profit to made from this system was huge and it was definitely deserving of a pass rating.
---
Review Summary
The Loophole Trader system is a combination of matched betting, trading and value betting and it's a low risk strategy.
There are a lot of matched betting sites out there, but this is unlike anything that we have seen before. It's refreshing to see something new on the market that isn't copying what is already available.
It was a difficult one for us to test personally, as our bookmaker accounts have taken a battering over the years!
We did monitor some trades though and noted the potential profit that could be made.
For the majority of trades, we found that it was possible to make an average £4-5 profit per trade. The losing trades were minimal, with approximately a £2-3 loss happening less than one in three trades.
This doesn't sound like a big profit, but trades can be repeated across several bookmakers, so the profit potential is huge.
Depending on how the trades play out, profits can turn out to be higher at £7-£10 per trade.
There are also occasions where BOG (Best Odds Guaranteed) can kick in and bump profits up to £100 or more per trade. It is these outliers that really make a difference.
The downside is you need access to bookmakers that offer BOG and as we know from personal experience, they can be quick to take away this concession if they flag up your account.
The Betfair Only systems offered a potential solution to this, but unfortunately we had our reservations about them. There weren't any solid results to go by and to test them ourselves would have been very time intensive.
Perhaps when they have been developed more we will be able to check them out again.
Back to the main system, one way to think about it is, any profitable betting activity is likely to get your account limited eventually. If you want to make as much profit as you can, while you can, this is a great system to do it with.
Al Gibbs, the creator of this system, was able to take advantage of this loophole for 2-3 months mainly using just two bookmakers and made a profit of more than £3,000.
Had we had the opportunity to test this with a handful of bookmaker accounts in fairly good condition, we have no doubt that we would be able to match this, if not surpass it.
We're pleased to see a new low risk betting system on the market that works. It's a firm pass for Loophole Trader!
---
Other Systems and Services which Passed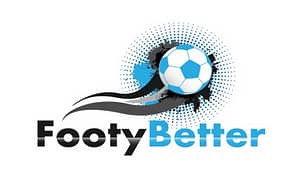 FootyBetter Extra Review: Low Odds Football Tips
After reviewing FootyBetter Extra for three months we finished with a total profit of £392 to £100 stakes with an ROI of 6.3%. It was an easy service to follow and took up very little time. With an average strike rate of over 80%, we found it was excellent value for money as a steady bank builder and gave them a 3 star pass rating.
Pre-Match Trading Review: Football Scalping Tool
Outplayed Review: UK's Biggest Matched Betting Site
---