Footy Star is a football tips service that finds bets at odds higher than the probability of the outcome, or in other words, value bets.
They try to avoid evident mistakes from bookies, as these are often quickly corrected, but instead they analyse markets and find discrepancies with the statistics to take advantage of.
Most of the bets are based on the Both Teams to Score markets or occasionally on Over/Under Goals.
Since joining the Tipstrr platform in May 2022, they have accumulated 195.5 points profit at an ROI of 18.1%. They have achieved consistent profits with 12 out of 15 winning months overall.
The main bookmakers that the service uses are Betfair or 888sport, but we are going to check the Betfair Exchange odds to see if it's an option to bet there instead of using traditional bookmakers.
With such promising looking results, we look forward to trying this football tips service out and will report back with our first batch of results next month.
---
Month One Update
It was a poor start to our Footy Star review and it meant that we were on the back foot for the rest of the month, but fortunately the tipster managed to turn a corner and make a partial recovery towards the end of the first period.
We finished the month with a loss of 8.12 points from a total of 64 bets.
When we first started our review, we had been hopeful that we would be able to use Betfair Exchange for the service. We found that it would not be a viable option and soon gave up on it after struggling with liquidity or even being able to find the match.
There are quite a few obscure selections that are only available at a small number of bookmakers.
Key Stats
| | Available Odds |
| --- | --- |
| Number of Bets | 64 |
| Total Stakes (pts) | 64.00 |
| Profit/Loss (pts) | -8.12 |
| Profit/Loss (£10 stakes) | (£81.20) |
| Strike Rate | 32.8% |
| ROI | -12.7% |
| Overall Bank Growth | -8.1% |
| Bank (100pt starting) | 91.88 |
Results
| Date | Match | Bet | Stake | Available Odds | P/L | Bank |
| --- | --- | --- | --- | --- | --- | --- |
| 09/08/2023 | Vaajakoski v GBK Kokkola | BTTS No | 1.00 | 2.55 | -1.00 | 99.00 |
| 09/08/2023 | Gnistan Ogeli v Kontu | BTTS No | 1.00 | 3.80 | -1.00 | 98.00 |
| 10/08/2023 | Finnkurd v HPS Helsinki | BTTS No | 1.00 | 2.60 | -1.00 | 97.00 |
| 11/08/2023 | Redlands v Brisbane City | BTTS No | 1.00 | 2.90 | -1.00 | 96.00 |
| 11/08/2023 | JaPS v Gnistan | BTTS No | 1.00 | 2.62 | -1.00 | 95.00 |
| 11/08/2023 | Vikingur Gota v KI Klaksvik | BTTS No | 1.00 | 2.37 | -1.00 | 94.00 |
| 12/08/2023 | Leon v Tijuana | BTTS No | 1.00 | 2.55 | -1.00 | 93.00 |
| 12/08/2023 | Ahlafors IF v Ljungskile | BTTS No | 1.00 | 2.62 | 1.62 | 94.62 |
| 12/08/2023 | Oskarshamns v Ariana | BTTS No | 1.00 | 2.30 | -1.00 | 93.62 |
| 12/08/2023 | Sandefjord v Molde | BTTS No | 1.00 | 2.62 | -1.00 | 92.62 |
| 12/08/2023 | IF Algarna v Team TG FF | BTTS No | 1.00 | 2.50 | -1.00 | 91.62 |
| 12/08/2023 | Karlbergs BK v Skiljebo | BTTS No | 1.00 | 2.62 | -1.00 | 90.62 |
| 12/08/2023 | VIFK Vaasa v OLS Oulo | BTTS No | 1.00 | 2.60 | 1.60 | 92.22 |
| 13/08/2023 | IFK Osteraker v FC Arlanda | BTTS No | 1.00 | 3.10 | -1.00 | 91.22 |
| 13/08/2023 | Narva Trans v Kuressaare | BTTS No | 1.00 | 2.25 | 1.25 | 92.47 |
| 14/08/2023 | Vanersborgs v Trollhattan | BTTS No | 1.00 | 2.25 | 1.25 | 93.72 |
| 16/08/2023 | Stjarnan v Breidablik | BTTS No | 1.00 | 2.50 | -1.00 | 92.72 |
| 16/08/2023 | HauPa v Tervarit-j | BTTS No | 1.00 | 2.75 | -1.00 | 91.72 |
| 18/08/2023 | Friska Viljor v IF Algarna | BTTS No | 1.00 | 3.00 | -1.00 | 90.72 |
| 19/08/2023 | Degerfors v Gothenburg | BTTS No | 1.00 | 2.25 | -1.00 | 89.72 |
| 19/08/2023 | Angelholms v Ljungskile | BTTS No | 1.00 | 2.30 | 1.30 | 91.02 |
| 19/08/2023 | GBK Kokkola v VIFK Vaasa | BTTS No | 1.00 | 2.87 | -1.00 | 90.02 |
| 19/08/2023 | JBK v KuPS Akatemia | BTTS No | 1.00 | 2.60 | -1.00 | 89.02 |
| 19/08/2023 | Torns v Atvidabergs | BTTS No | 1.00 | 2.15 | -1.00 | 88.02 |
| 19/08/2023 | Heilongjiang Lava v Qingdao Youth Island | BTTS No | 1.00 | 2.25 | -1.00 | 87.02 |
| 20/08/2023 | Sunshine Coast v Brisbane City | BTTS No | 1.00 | 2.60 | -1.00 | 86.02 |
| 20/08/2023 | Skiljebo v Viggbyholms IK FF | BTTS No | 1.00 | 2.62 | -1.00 | 85.02 |
| 20/08/2023 | EB Streymur v AB Argir | BTTS No | 1.00 | 2.37 | -1.00 | 84.02 |
| 21/08/2023 | KTP v Haka | BTTS No | 1.00 | 2.30 | -1.00 | 83.02 |
| 23/08/2023 | PPJ v Reipas | BTTS No | 1.00 | 2.87 | 1.87 | 84.89 |
| 25/08/2023 | Ljungskile v Norrby | BTTS No | 1.00 | 2.40 | 1.40 | 86.29 |
| 26/08/2023 | Tvaakers v Trollhattan | BTTS No | 1.00 | 2.25 | 1.25 | 87.54 |
| 26/08/2023 | Brisbane City v Gold Coast Utd | BTTS No | 1.00 | 2.60 | -1.00 | 86.54 |
| 26/08/2023 | Olympic FC v Eastern Suburbs | BTTS No | 1.00 | 2.80 | -1.00 | 85.54 |
| 26/08/2023 | TP-47 v JBK | BTTS No | 1.00 | 2.55 | -1.00 | 84.54 |
| 26/08/2023 | KaPa v KPV Kokkola | BTTS No | 1.00 | 2.40 | -1.00 | 83.54 |
| 26/08/2023 | IF Algarna v Bergnaset | BTTS No | 1.00 | 3.00 | -1.00 | 82.54 |
| 27/08/2023 | Tindastoll v Thor/KA | BTTS No | 1.00 | 2.25 | 1.25 | 83.79 |
| 27/08/2023 | Throttur v Breidablik | BTTS No | 1.00 | 2.30 | -1.00 | 82.79 |
| 27/08/2023 | Futura v PPJ | BTTS No | 1.00 | 3.00 | -1.00 | 81.79 |
| 27/08/2023 | PEPO v Kiffen | BTTS No | 1.00 | 2.75 | 1.75 | 83.54 |
| 27/08/2023 | EPS Reservi v Kirkkonummi | BTTS No | 1.00 | 2.87 | -1.00 | 82.54 |
| 27/08/2023 | Astra Hungary v MOL Fehervar (W) | BTTS No | 1.00 | 2.75 | 1.75 | 84.29 |
| 27/08/2023 | SC Grobina v Riga FC Reserves | BTTS No | 1.00 | 2.50 | -1.00 | 83.29 |
| 28/08/2023 | KuPS Akatemia v OLS Oulo | BTTS No | 1.00 | 2.55 | 1.55 | 84.84 |
| 29/08/2023 | JJK Jyvaskyla v JaPS | BTTS No | 1.00 | 2.50 | -1.00 | 83.84 |
| 30/08/2023 | Silas v BFA Vilnius | BTTS No | 1.00 | 2.80 | 1.80 | 85.64 |
| 31/08/2023 | Pachuca v Atlas | BTTS No | 1.00 | 2.40 | -1.00 | 84.64 |
| 01/09/2023 | FFC Vorderland (W) v Sturm Graz (W) | BTTS No | 1.00 | 4.00 | 3.00 | 87.64 |
| 01/09/2023 | Genk v Club Brugge | BTTS No | 1.00 | 2.75 | -1.00 | 86.64 |
| 02/09/2023 | HIFK v SJK Akatemia | BTTS No | 1.00 | 2.62 | -1.00 | 85.64 |
| 02/09/2023 | MP Mikkelin v TPS Turku | BTTS No | 1.00 | 2.50 | 1.50 | 87.14 |
| 02/09/2023 | PKK-U v Klubi 04 | BTTS No | 1.00 | 2.75 | 1.75 | 88.89 |
| 02/09/2023 | VIFK Vaasa v KuPS Akatemia | BTTS No | 1.00 | 2.75 | 1.75 | 90.64 |
| 02/09/2023 | MOL Fehervar v Szent Mihaly SE | BTTS No | 1.00 | 2.75 | 1.75 | 92.39 |
| 02/09/2023 | FK Tukums 2000 v AFA Olaine | BTTS No | 1.00 | 2.50 | -1.00 | 91.39 |
| 02/09/2023 | Haladas Viktoria v Astra Hungary | BTTS No | 1.00 | 2.75 | -1.00 | 90.39 |
| 02/09/2023 | Szekszardi UFC v Diosgyori | BTTS No | 1.00 | 2.75 | -1.00 | 89.39 |
| 03/09/2023 | FC Lustenau/FC Dornbirn (W) v Union Kleinmunchen | BTTS No | 1.00 | 3.30 | -1.00 | 88.39 |
| 03/09/2023 | Spartans Wfc v Aberdeen | BTTS No | 1.00 | 2.75 | 1.75 | 90.14 |
| 03/09/2023 | Hamilton v Dundee Utd | BTTS No | 1.00 | 2.75 | -1.00 | 89.14 |
| 04/09/2023 | Tijuana v Monterrey | BTTS No | 1.00 | 2.55 | -1.00 | 88.14 |
| 08/09/2023 | Atlantis Akatemia v PKK-U | BTTS No | 1.00 | 2.87 | 1.87 | 90.01 |
| 08/09/2023 | HIFK II v FC Espoo | BTTS No | 1.00 | 2.87 | 1.87 | 91.88 |
---
Other Systems and Services which Passed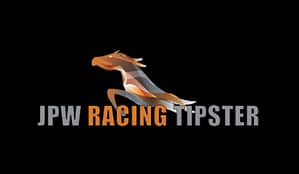 JPW Racing Tipster Review: Horse Racing Tips Service
Russell Blair Racing Review: Horse Racing Betting Tipster
---