5 Star Bot is a web-based betting bot designed to automate bets for Betfair horse racing and greyhound markets.
It is an ideal solution if you don't have access to a VPS, as it runs on its own server 24/7 and you can access it with any device and operating system.

The bot will continue to run even when your PC/device is switched off. There is a comprehensive user guide available once you have access to the bot, but we will go over some of the main features in this review.
---
Automation with 5 Star Bot
Automating your betting with 5 Star Bot is really simple and it takes just a couple of minutes to get started. Once you have linked your Betfair account, you are ready to go.
The bot has built in support for a number of tipsters or you can create your own betting system for the bot to run.
If you are following a Betfair tips service that has a high volume of selections each day, you can use the bot to upload all of the selections in one go and have it place the bets for you.
One of the neat features is that you can run systems in simulation mode to test them out before parting with any real money.
You can run up to three different strategies simultaneously and there's also the potential to run more on request.
You can choose what time you want bets to be placed and the software can also place bets in-play or at BSP.
There are several ways to find potential selections. You can upload your own pre-selected races & runners from a CSV file, or you use the various filters built into the bot.
There are also filters for the country, meeting, sport, type (win or place), keywords, distance and runners.
Odds for the selections can be taken from the following sources:
The developers do their upmost to accommodate requests for custom systems/staking plans or any other betting ideas.
---
Staking Plans
There are currently 42 staking plans built into the software, 22 for backing and 20 for laying, including dutching, progressive, percentage, fixed and recovery based. Custom staking plans are available on request.
You can set the bot to auto-start and reload new markets each day, so once a system has been set up you can just leave the bot to run for however long you want without any input.
There is also the option to suspend betting after a specified number of won or lost races, or there are stop loss triggers for any amount won or lost.
Results are updated live on each system tab and can be exported to excel if needed.
---
Review Summary
Access to 5 Star Bot is free for the first 7 days and then costs £29 per month. Unlike some bots, this includes access to all features and the ability to run three systems, rather than having to pay extra for a "Pro" version or extra systems.
There are already tons of features built into this bot, more than enough to get going with for any basic or advanced horse racing/greyhound system.
Having it run on it's own server is a big plus point as it saves paying extra for a VPS if you only want to run one bot.
Anything that helps to save us time is a winner in our book, so it's a "Pass" from us.
---
Other Systems and Services which Passed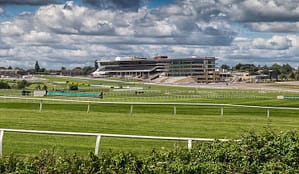 Cotswold Racing Review: Profitable BSP Horse Racing Tips
L7N Longshots Review: High Odds Betting Tips
---
Goal Profits Rating

Rated 4.5 stars

Outstanding
---
5 Star Bot review

Reviewed by:

Published on:

Last modified:
---
5 Star Bot is a versatile horse racing and greyhound automated betting bot which runs on its own server and is accessible from any device. Here is our review.