BF Bot Manager claims to be the ultimate Betfair betting bot for automating your trading and betting on the exchange.
There are three versions available that work with either Betfair Exchange, Matchbook or Betdaq, with the Betfair version being the most popular and offering the most features.
The software can run an unlimited number of systems at the same time, or at least as many as your computer can handle running. There is also the option to interlink them so that they work together.
The idea is to create your own custom bots for the application to run your betting systems using different rules and conditions. Alternatively the team can create the bots for you for an additional cost. They have already created more than 60 bots that use the Betfair API.
There is an import/export feature so that you can easily load third party systems into the software, or share your own.
For support there are plenty of video guides and manuals available to get to know how the software works and there are also several bots already available to test out. As well as this, there is a forum, knowledge base and help articles. If help is still needed, the team are contactable via a form on the website.
In our BF Bot Manager review, we tried using some of the test systems already loaded into the software. We also had a go at setting up a system for ourselves and running it to see how easy the process was.
We found that after learning how the software worked, setting up and running systems was simple and saved an enormous amount of time compared to placing bets manually.
---
Testing BF Bot Manager Example Strategies
To get a general idea of how the bot works, we picked 5 of the built-in systems to run on the bot:
We kept the filters and stakes exactly as they were originally set up as and just left the bot to do it's stuff. It was very simple, just a case of hitting the start button next to each of the strategies that we wanted to run.
The bot was left running for around four weeks and during that time it placed more than 3,000 bets. Can you imagine having to do that manually!
BF Bot Manager also took care of recording all the results, which could be exported as a CSV file if needed.
The results don't really matter, as these are just example strategies and they have not been proven to be profitable. However, we have included our stats for those interested.
| | | | | |
| --- | --- | --- | --- | --- |
| Greyhounds - Lay Trap 1 with recovery | | | | |
| Greyhounds - Dutching 2, 3 and 4 fav. | | | | |
| | | | | |
| Horses - Trade before in play | | | | |
| | | | | |
As you can see, we only made a profit (in simulation mode) from one system but it worked out as a £173.93 profit overall.
It gave us a good idea of how easy it was to run the systems. Once we had set up the "Auto Load" settings, which loaded the correct markets for the systems each day, we literally didn't need to touch the software again as everything was automated.
---
Creating a Betting Strategy on BF Bot Manager
In the next part of our review, we looked at manually setting up a strategy to use on the bot.
Rather than try and come up with our own strategy, we had a go at setting up Football Bankbuilder on the bot. This system was awarded a pass in our review, so we thought it would be great if we could manage to automate it.
We found that although there was a PDF manual available, the video tutorials provided were really helpful for setting up strategies. At first we came across a few stumbling blocks, but once we got our heads around how each of the rules/filters worked, it was fairly simple.
There was pretty much every filter available that we could think of. If there's something that you need that isn't available, the team are very proactive and will often work to add the required feature to the software if it isn't already there.
The staking plan required for FBB was easy to set up using the "Simple Sequence" setting and we found an extra setting needed to make sure that only 1 bet was placed at a time, so that it followed the sequence correctly.
Our advice is to definitely check out the tutorial videos before you try and set up your own strategy. We made the mistake of jumping straight in, thinking we would be able to figure it out, but we made mistakes and couldn't get it working. Fortunately, we were using simulation mode, so it didn't matter!
You can also take a look at how the example strategies are set up to get an idea of how it all works.
---
Review Summary
BF Bot Manager is a powerful piece of software that is capable of setting up a vast range of betting systems and can handle multiple strategies running at the same time.
The support and guidance is excellent, with plenty of resources to help you on your way.
Our chosen strategy to get set up on the software was Football Bank Builder and we managed to get it running automatically fairly easily. The system is now running 24/7 on football games around the world without any input from ourselves. We have it left on a VPS, so we can just check on the profit/loss as and when.
If you are looking to save time by automating your betting systems, we would recommend taking a look at BF Bot Manager and taking advantage of their free trial.
---
Other Systems and Services which Passed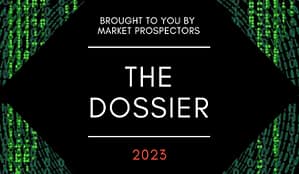 The Dossier Review: Fifteen Profitable Betting Strategies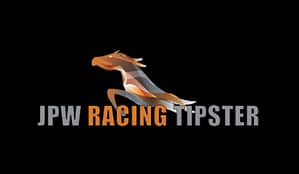 JPW Racing Tipster Review: Horse Racing Tips Service
---
Goal Profits Rating

Rated 4.5 stars

Outstanding
---
BF Bot Manager review

Reviewed by:

Published on:

Last modified:
---
BF Bot Manager is an application that allows you to design and run bots to automate your betting and trading systems using custom sets of rules and conditions.