Football Bankbuilder is a lay betting system that claims that you can turn £1,000 into more than £30,000 in just three years.

Before our review commenced, the system had been tested by authors Matt Fisher and Andrew David for five years and they reported only one losing month in that time.

We asked our guest reviewer, David, to put Football Bankbuilder to the test with a three month trial. He followed the instructions as detailed in the 32-page manual and placed the lay bets at Betfair with no trading involved.

The suggested bank at minimum £2 stakes was £352 and the authors indicated that 1-3 bets per day was best.
David had made 43.92 points profit during his testing of the system which earned it an easy pass rating.
We revisited the system six years later to not only see if it still worked, but also to find out if we could automate it. It turned out to be a great success with £568.38 profit during the trial from the system running on a bot.
---
Interested in automating the Football Bankbuilder system?
If you have purchased the system via our link, drop us a line at [email protected] with your proof of purchase and we would be happy to share our settings.
Disclaimer: ADK Publishing & Goal Profits cannot be held responsible for losses incurred as a result of any IP or Betfair outages.
---
Trial Two - Football Bankbuilder - Automated
Month One Update
We decided to run a re-trial of Football Bankbuilder as it had been around six years since our original review. We were often asked by readers, "Does Football Bankbuilder still work?".
We could not answer for sure, although there was no major reason why anything would have changed to cause it to stop working. Even so, we kicked off a new round of testing so that we could answer the question with confidence.
In our re-trial, we decided to set the system up on BF Bot Manager so that it would be completely automated. This was a fairly simple process and it has made testing the system effortless now that it's up and running.
We started with a bank of £880. This may seem like a strange amount, but it's the recommended 176 points with a starting stake of £5.00.
After one month of testing the system, there had been 163 bets and 80 had returned a profit, which was a 49.1% strike rate.
We finished the month with £142.71 profit, which worked out as 28.54 points profit.
That was a 16.2% increase to our bank in the first month, which is not too shabby since we hadn't had to lift a finger since the initial set up of the bot.
We chose to follow the compounding advice, so our starting stake for month two was £5.81.
---
Month Two Update
At the end of month two of our Football Bankbuilder re-trial, our bank had grown to £1,173.29. That meant that we had made a total profit of £293.29 and increased our bank by 33.3%.
There had been 280 bets altogether with 134 of them returning a profit, which was a 48% strike rate.
Our new stake for month three was calculated at £6.66 using the compounding advice from the guide (we hoped that wasn't an omen!).
We were hoping that by our next update we could hit the 50% bank growth mark. Fingers crossed!
---
Month Three Update
After three months testing the Football Bankbuilder system out, our bank was now up to £1,312.92, which worked out as a total of £432.92 profit. That was a 49.2% increase to our starting bank, so we had almost reached the 50% mark.
There had been 379 bets in total and 178 wins, so a strike rate of 47%.
The system seemed to be working a treat!
---
Month Four Update
Four months into our Football Bankbuilder review, we had made a further £135.46 profit, bringing our total profit up to £568.38. That worked out as a 64.6% increase to our bank and we were well on the way to doubling it.
There had been 481 bets altogether and 233 wins, which was a strike rate of 48%.
---
Trial Two Summary
Our second trial of Football Bankbuilder turned out to be even better than the first one! Not only do we stand by our original pass rating, we feel even more confident about the system now.
We started with a bank of £880, following the staking advice from the PDF. After four months our bank had grown to £1,448.38, which is a total of £568.38 profit.
This time around, we had also managed to automate the system using BF Bot Manager, meaning we could simply leave the system to run on a VPS and just watch the profits come in.
We had planned to keep the trial going until we doubled our bank, but the fixture list was looking a little quiet so we decided to wrap it up. We have no doubt that we would reach our goal in no time though, once the football schedule was more active.
It's a resounding pass for Football Bankbuilder!
---
Trial One - Football Bankbuilder - High/Low
Month One Update
During the first month, David used the "High/Low" algorithm which produced £64.68 profit.
From 52 lay bets, there was a liability of £212.98, which gave a return on investment of 30.4%.
Where the system suggested "LOW" his stakes were a straight £2 bet and where it showed "HIGH", the stakes were increased to £6.
Key Stats
| | High/Low | Level |
| --- | --- | --- |
| Number of Bets | 52 | 52 |
| Total Liability | £212.98 | £45.57 |
| Profit/Loss | +£64.68 | +£9.34 |
| Average Odds | 1.88 | 1.88 |
| Strike Rate | 57.7% | 57.7% |
| ROI | 30.4% | 20.5% |
| Bank | £416.68 | £361.34 |
---
Month Two Update
During the second month, David followed the selection process algorithm which resulted in most of his bets being placed for minimum stake.
This resulted in a smaller increase in his bank size, going from £416.68 to £424.04.
Key Stats
| | High/Low | Level |
| --- | --- | --- |
| Number of Bets | 76 | 76 |
| Total Stakes | £152.00 | £76.00 |
| Profit/Loss | +£7.36 | +£3.68 |
| Average Odds | 1.90 | 1.90 |
| Strike Rate | 51.3% | 51.3% |
| ROI | 5.4% | 5.4% |
| Bank | £416.68 | £365.02 |
---
Month Three Update
This was the third winning month in a row for David.
He grew the bank from £424.04 to £439.84, giving the system a total of £87.84 profit (43.92 points) over three months with a very healthy ROI of 18.7%.
Key Stats
| | High/Low | Level |
| --- | --- | --- |
| Number of Bets | 192 | 192 |
| Total Liabilities | £468.94 | £173.55 |
| Profit/Loss | +£87.84 | +£20.92 |
| Average Odds | 1.90 | 1.90 |
| Strike Rate | 54.7% | 54.7% |
| ROI | 18.7% | 12.1% |
| End Bank | £439.84 | £372.92 |
---
Trial One Summary
David banked £87.84 profit at 18.7% ROI during his three month trial of the Football Bankbuilder High/Low system.

This worked out as 43.92 points profit based on using £2 stakes and, as you can see below, increasing stake size would have had a dramatic effect on returns:
Football Bankbuilder is very much a set-and-forget system and ideal for anyone who is short of time. It only takes a matter of minutes to select the daily bets and place them.
Match selections are made by each individual user, so everybody using the system will have different results. The authors do suggest certain types of leagues and matches to avoid, which is helpful.

With a total profit of 43.92 points in the bank, Football Bankbuilder fully deserved to be added to our list of passed systems.
---
Other Systems and Services which Passed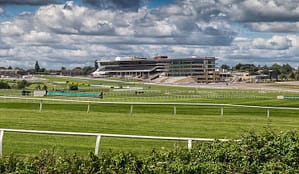 Cotswold Racing Review: Profitable BSP Horse Racing Tips
Premier Greyhound Tips Review: Greyhound Betting Tips
---
Goal Profits Rating

Rated 4.5 stars

Outstanding
---
Reviewed by:

Published on:

Last modified:
---
Football Bankbuilder is a lay betting system that we have tested twice, 1st manually and the 2nd automated. Both trials were a success, giving the system a pass