ProFooty is a football betting tips service run by established tipster Geir Høistad, who has results dating back to 2016.
The service is fairly new but he had previously been running a successful service at a tipster platform, before making a personal decision to cut ties and go at it on his own.
Geir has 35 years experience in the betting industry. He even wrote a book about how he was making a living from sports betting back in 1997. As well as that, he has also worked as a bookmaker and a funds manager in the past.
He delivered an ROI of 18% over 1,000 bets in his time tipping between 2016 - 2018, which is an impressive figure, particularly for football betting. He achieved this by going against the flow and often backing underdogs rather than hot favourites.
Since March 2022, he has already built up a profit of 132.85 points. This is with a maximum stake of 4 points, although most bets are between 0.5 and 2 points.
The bets are mostly for the Match Odds market but there are also some Draw No Bet tips and Asian Handicaps.
They are sent out by email each morning at around 9.00am, with plenty of time before the start of the match.
We will be following the service for at least three months and will be posting an update of our results on a monthly basis.
---
Month One Update
It was a fantastic start to our ProFooty review with 18.66 points profit at an ROI of 23.9% at the available odds.
We were able to make an extra 5.41 points profit more than the advised odds. This was partly because Geir was quite generous with what he put down as the general odds available, with often higher odds available at other bookmakers.
We also found that the odds would sometimes drift later in the day, with many of the bets being on underdogs.
The markets are not obscure like some football betting tips services, so there is plenty of liquidity if you prefer to bet on Betfair Exchange. The odds at exchanges are similar most of the time and occasionally quite a lot better.
Key Stats
| | Advised Odds | Available Odds |
| --- | --- | --- |
| Number of Bets | 31 | 31 |
| Total Stakes (pts) | 55.5 | 55.5 |
| Profit/Loss (pts) | 13.25 | 18.66 |
| Profit/Loss (£10 stakes) | £132.50 | £186.60 |
| Strike Rate | 32.3% | 32.3% |
| ROI | 23.9% | 33.6% |
| Overall Bank Growth | 13.3% | 18.7% |
| Bank (100pt starting) | 113.25 | 118.66 |
Results
| Date | Bet | Stake | Available Odds | P/L | Bank |
| --- | --- | --- | --- | --- | --- |
| 29/10/2022 | Randers to beat FC Copenhagen | 2.00 | 3.40 | -2.00 | 98.00 |
| 29/10/2022 | Kelty Hearts to beat Dunfermline | 1.50 | 5.80 | -1.50 | 96.50 |
| 29/10/2022 | Frankfurt to beat Dortmund | 2.00 | 2.80 | -2.00 | 94.50 |
| 30/10/2022 | Empoli (DNB) to beat Atalanta (DNB) | 1.50 | 3.50 | -1.50 | 93.00 |
| 30/10/2022 | Viking to beat Molde | 2.50 | 3.60 | -2.50 | 90.50 |
| 30/10/2022 | Viking - Molde over 4,5 goals | 1.50 | 3.75 | 4.13 | 94.63 |
| 01/11/2022 | Burgos to beat Las Palmas | 1.00 | 5.75 | 4.75 | 99.38 |
| 01/11/2022 | Hull City to beat Middlesboro | 2.00 | 3.20 | -2.00 | 97.38 |
| 03/11/2022 | Pyunik Yerevan to beat Basel | 1.50 | 4.25 | -1.50 | 95.88 |
| 05/11/2022 | Kapfenberg to beat Liefering | 1.50 | 4.00 | 4.50 | 100.38 |
| 05/11/2022 | Athletico PR to beat Internacional | 1.00 | 4.50 | -1.00 | 99.38 |
| 06/11/2022 | Tirol to beat Austria Vienna | 2.00 | 3.15 | -2.00 | 97.38 |
| 06/11/2022 | Jerv vs Rosenborg over 4,5 goals | 3.00 | 3.25 | 6.75 | 104.13 |
| 06/11/2022 | Tottenham to beat Liverpool | 2.00 | 3.50 | -2.00 | 102.13 |
| 06/11/2022 | Dundalk to beat Derry City | 2.50 | 5.80 | 12.00 | 114.13 |
| 06/11/2022 | Shelbourne to beat St.Patricks | 3.00 | 4.00 | -3.00 | 111.13 |
| 09/11/2022 | Torquay to beat Dorking | 2.00 | 2.88 | -2.00 | 109.13 |
| 10/11/2022 | Cadiz (DNB) to beat Real Madrid (DNB) | 1.00 | 13.00 | -1.00 | 108.13 |
| 11/11/2022 | Gladbach to beat Dortmund | 1.50 | 3.30 | 3.45 | 111.58 |
| 11/11/2022 | Seraing to beat Leuven | 1.50 | 5.80 | -1.50 | 110.08 |
| 12/11/2022 | Umraniyespor to beat Sivasspor | 2.00 | 3.80 | -2.00 | 108.08 |
| 12/11/2022 | Legnica to beat Gornik Zabrze | 1.00 | 5.25 | 4.25 | 112.33 |
| 12/11/2022 | Bournemouth to beat Everton | 2.00 | 2.88 | 3.76 | 116.09 |
| 13/11/2022 | Blackburn (DNB) to beat Burnley (DNB) | 2.00 | 3.95 | -2.00 | 114.09 |
| 13/11/2022 | Derry City and Shelbourne to DRAW | 1.50 | 3.55 | -1.50 | 112.59 |
| 19/11/2022 | Denizlispor to beat Keciorengucu | 1.50 | 6.50 | -1.50 | 111.09 |
| 19/11/2022 | Maidstone to beat Oldham | 2.50 | 2.45 | -2.50 | 108.59 |
| 19/11/2022 | Maastricht to beat Almere City | 2.00 | 3.60 | 5.20 | 113.79 |
| 20/11/2022 | Dordrecht vs Willem II over 4,5 goals | 1.00 | 5.25 | -1.00 | 112.79 |
| 25/11/2022 | Denizlispor to beat Bodrumspor | 1.00 | 5.40 | -1.00 | 111.79 |
| 26/11/2022 | Aldershot to beat Southend | 2.50 | 3.75 | 6.88 | 118.66 |
---
Other Systems and Services which Passed
Geegeez Gold Review: Racecard and Horse Racing Form Tools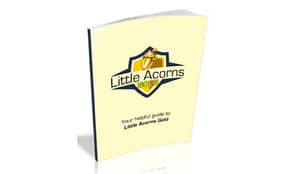 Little Acorns Gold Review: Horse Racing Lay Betting System
---