We Bet You Bet is a multi-sport portfolio of tips with all bets placed automatically using a web-based betting bot.
The bot works exclusively with Betfair, so you don't need to have access to any regular bookmaker accounts. After a quick set up, all bets are placed for you each day.
The service is made up of four tipsters covering five different sports: football, horse racing, golf, tennis and snooker. This makes it a diverse portfolio and should help even things out if one tipster is having a bad run.
Together they have reported a collective profit of 670 points in the past three years. Here is a breakdown of the profit/loss:
There isn't a standard subscription charge as with most tipping services. Instead, you pay an initial access fee and then a small percentage each time you hit a profit level based on what starting bank size you've chosen.
You can choose from eight starting bank sizes and stakes are automatically calculated for you based on that.
We are going to be monitoring the bot for ourselves to see how the service performs and will report back with our results.
---
Other Systems and Services which Passed
Sorare Review: NFT Fantasy Football Platform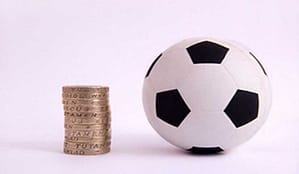 Football Bankbuilder Review: Lay Betting System
---