There are always plenty of deals around for betting tipster services and other systems.
Of course, you do have to be careful because 50% off a load of rubbish is just a cheaper load of rubbish! The great news is that we do all the hard work for you.

On this page, you will find the deals and discounts that we think offer the best value. It's your chance to grab some free tipster trials or to take advantage of some amazing savings on membership subscription fees.

Some of these deals have been agreed exclusively for Goal Profits readers and you won't find them anywhere else!
---
Assured Soccer Profits - 10% Off
Assured Soccer Profits (ASP) is a correct score football trading strategy developed by John Duncan. It has been around for many years now, yet it is still as profitable as ever and a favourite amongst football traders.
We tested the system out for ourselves and were able to achieve a 37.6% bank increase after trading for 27 days.
Read our Assured Soccer Profits review here.
There are no ongoing membership fees so one payment gets you the Assured Soccer Profits system and access to all the extra materials for life.
At Goal Profits, we have even secured a 10% discount so really it's a no-brainer.
---
Hanbury Racing Tips - 25% Off
Our Hanbury Racing Tips review turned out to be our most successful tipster review to date, with three out of three winning months and a massive 176.24 points profit banked.
It was a very easy pass!
---
Fairbot - 3 Months Free
The vast majority of successful Betfair traders use software such as Fairbot to place bets on the exchange.

While software is not a necessity for every trading strategy, it is much quicker and easier to place bets than if you use the standard Betfair website. This is a massive advantage during busy trading sessions.
Fairbot is our favourite trading software program, popular with professional traders as well as complete beginners. The simple interface is easy to understand and it is packed with all the features you will need.
It's well worth the £5 or so per month!
---
Betting Gods - 1st Month for £10
Betting Gods is one of the top betting platforms around, hosting more than 15 tipsters who have all been proofed for at least six months. They are carefully selected to make sure they are profitable, reliable and consistent.
Most tipping services at Betting Gods offer the first month for just £10. If you're happy with the service you can continue following the tips and pay the full monthly fee, or if not you can cancel right away.
They also offer a free tips service, which includes two expert betting tips provided by the tipsters on the platform. These are delivered to you each morning, free of charge.
Unlike most other free betting tips, these are hand picked by expert tipsters with a proven track record.
---
Geegeez Gold - 30 Days for £1
Geegeez Gold offers an absolute wealth of stats and information to make race analysis easier than ever. It is far superior to any free alternatives that we have come across and lives up to its "More insight, less time" tagline.
Read our Geegeez Gold review here.
Exclusively to Goal Profits readers, they are offering 30 days of Geegeez Gold for just £1.
---
Other Systems and Services which Passed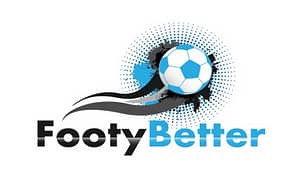 FootyBetter Extra Review: Low Odds Football Tips
After reviewing FootyBetter Extra for three months we finished with a total profit of £392 to £100 stakes with an ROI of 6.3%. It was an easy service to follow and took up very little time. With an average strike rate of over 80%, we found it was excellent value for money as a steady bank builder and gave them a 3 star pass rating.
Pre-Match Trading Review: Football Scalping Tool
---