Lay-Z-Dogs is a greyhound laying system that shows you how to find and profit from dogs that lose in their races.
It comes in the form of a PDF, where everything is explained step-by-step, including each part of the selection process in detail and a simplified recap that you can easily refer back to later.
There is also a full walkthrough of the system near the end, so you can see a lay bet being picked out from start to finish.
The steps are easy to follow and once you have done it a couple of times it becomes second nature. There are a couple of external websites that you need to look at for certain stats, but they are free of charge.
The system had been tested by an independent reviewer before being released and they managed to double their £500 starting bank within a month.
The stats certainly look impressive but we will be testing the system to see if we can get anywhere near those kind of results.
Our first thoughts are that it is really well put together and although there are a few stats to check, it is explained simply, so even if you have no prior knowledge of greyhound racing it should be easy enough to follow.
We will give it a try and update this post once we have some results.
Please note: This system is currently closed to new members to protect liquidity.
---
Other Systems and Services which Passed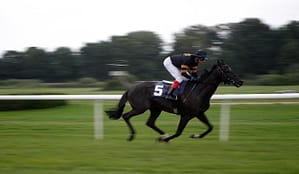 Quentin Franks Racing Review: Reliable Horse Racing Tipster
20 Minute System Review: Golf Value Betting System
---